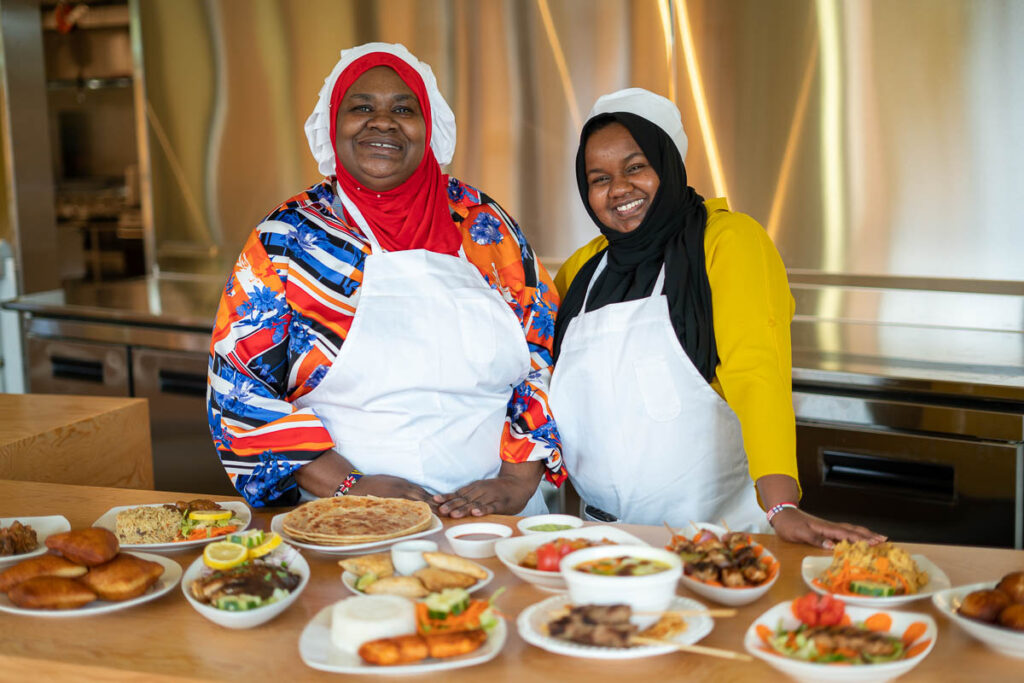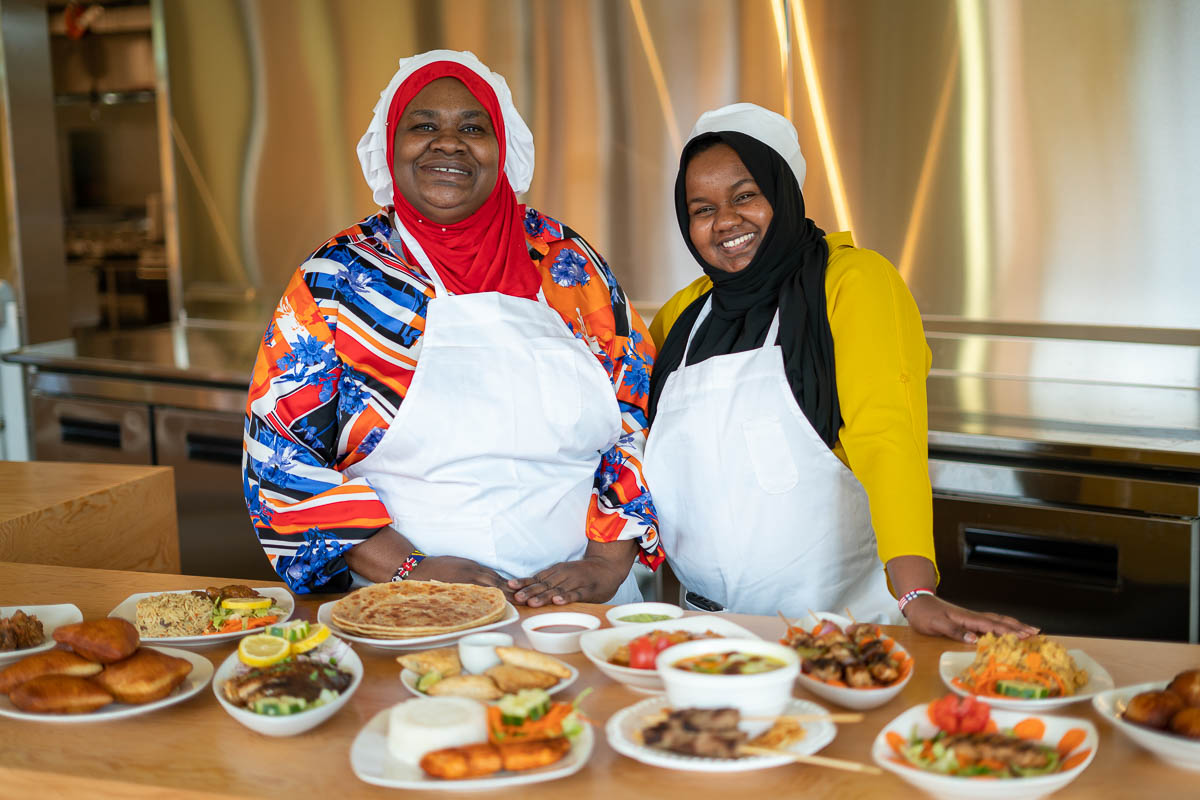 Our Food Innovation Network's (FIN) much-anticipated food hall, Spice Bridge, will open on Sept. 8! The home of our Food Business Incubator, Spice Bridge is a space for women of color and immigrants to launch and build thriving businesses.
We'll initially offer takeout and outdoor dining, and we look forward to making the space a true community hub with indoor dining and art performances when it is safe to do so.
In addition to helping to create economic security for business owners and their families, Spice Bridge will help build food security in our community. The space will support FIN's Tukwila Village Farmers Market, which makes fresh, local produce affordable and accessible for community members. Spice Bridge will also be utilized for FIN's community meals program, which has provided more than 7,600 no-cost meals for seniors and families in need. We are also working on a meal voucher program as a way to ensure affordable access at Spice Bridge.
Location and Hours
Spice Bridge is located in Tukwila Village at 14200 Tukwila International Blvd. Suite 141, Tukwila, WA 98168.
Tuesday-Saturday: 11am-8pm
Sunday: 8am-3pm
Monday: Closed
Food Stall Vendors
During our first month, four businesses will offer delicious foods and beverages:
Moyo Kitchen will serve Somali-Kenyan-Tanzanian fusion food inspired by Zanzibar, the world's spice capital.
Afella Jollof Catering will cook up Gambian/Senegalese cuisine.
Seatango will craft artisan savory and sweet pastries from Argentina.
Taste of Congo will offer authentic Congolese cuisine.
On Oct. 1, four more businesses will join the rotation:
Wengay's Kitchen will be the area's go-to source for authentic Filipino food.
Jazze's will offer Afghani food made from organic, locally-grown ingredients.
Theary Cambodian Foods will serve authentic Cambodian/Khmer cuisine.
WUHA will offer "fast" Eritrean/Ethiopian food options, serving both authentic foods and American foods cooked with Eritrean spices as a gateway to more traditional dishes.
Please sign up for FIN's newsletter and follow Spice Bridge on Facebook and Instagram to keep up with the latest news!