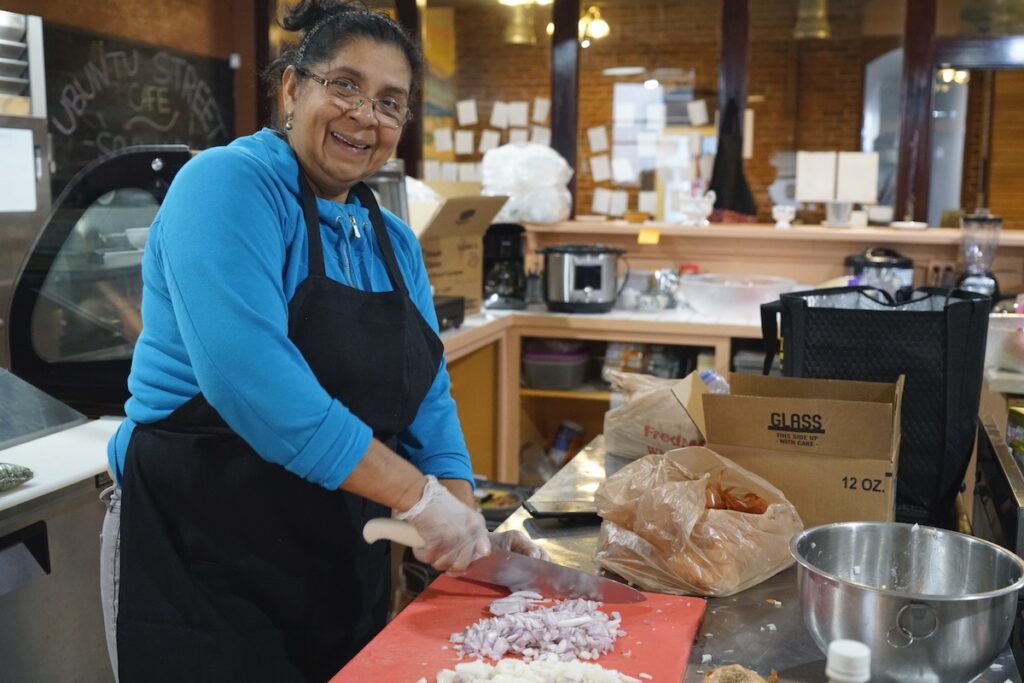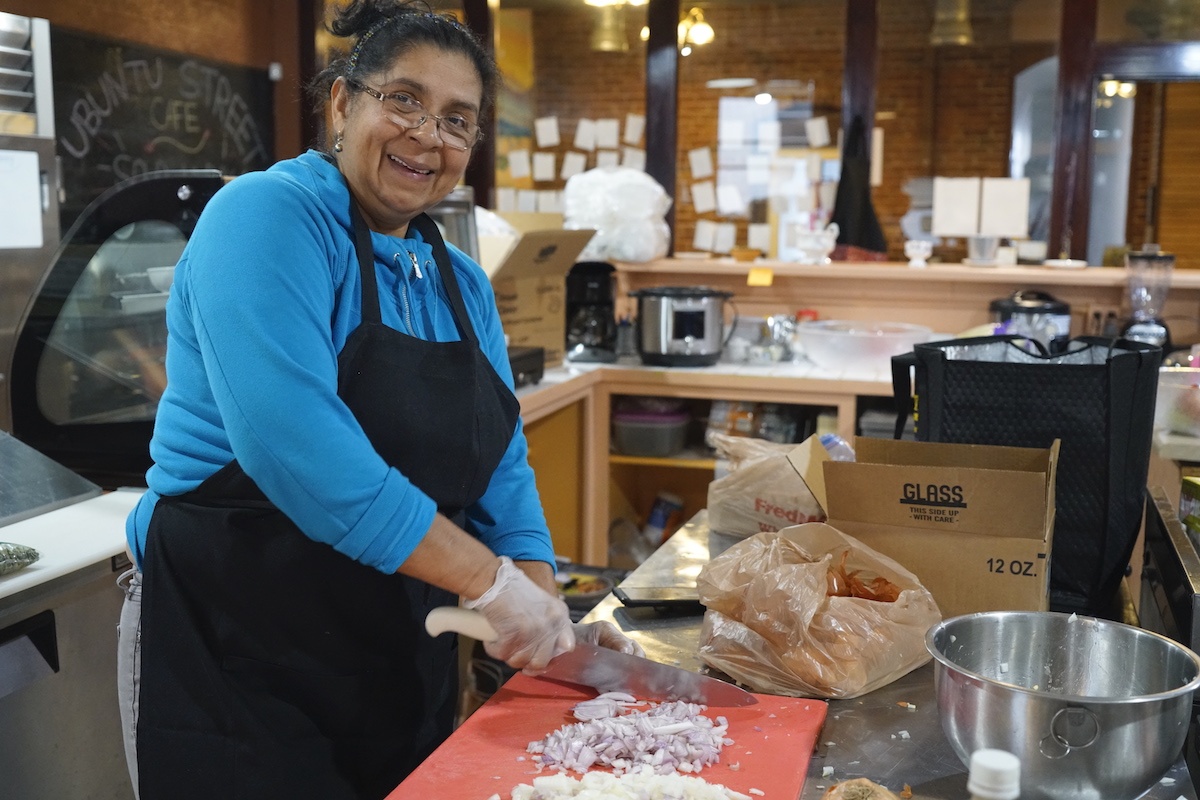 Global to Local's community-focused work is more important than ever as South King County communities navigate the COVID-19 crisis. The communities we serve, including immigrants, refugees, and families with low incomes, are especially vulnerable as they face multiple barriers to health care and other essential needs, as well as up-to-date information. We're working to meet community needs, and collaborating with partners to boost our impact.
Distributing emergency meals
Our Food Innovation Network (FIN) program is working with partners to deliver 500 tasty, healthy meals each week to isolated older adults and families who need them.
South King County entrepreneurs who participate in FIN's Food Business Incubator are donating their time, skills, and many ingredients, and additional FIN volunteers have stepped up to pack and deliver meals. The meals are distributed by Somali Youth & Family Club, Congolese Integration Network, Somali Health Board, Catholic Community Services, and the City of SeaTac. Tilth Alliance, Project Feast, Macrina Bakery, Storehouse, and Des Moines Area Food Bank are supplying food, and community members have contributed more than $2,000 to help purchase ingredients and containers.
You can find more details on FIN's website, and watch this short video from our first day of providing emergency meals:
Supporting community members by phone
Our Community Health Workers (CHWs) are providing over-the-phone case management to address the social health and clinical needs of East African and Spanish-speaking community members. Through Global to Local's longstanding partnership with the SeaTac HealthPoint clinic, CHWs have established relationships with dozens of chronically ill patients, helping them overcome social and linguistic barriers to health care. CHWs are now providing additional support to these patients, checking in with them regularly to share resources for housing, food access, employment, and financial health. CHWs are also reaching out to Latina and Somali community members who have participated in Global to Local's physical activity and nutrition programs.
Through our Connection Desk's over-the-phone services, CHWs and other Global to Local staff and interns are supporting community members with health insurance enrollment and connection to basic services, as well as resource referrals in a variety of languages. South King County residents can call or text (206) 707-6626 to request help in their language.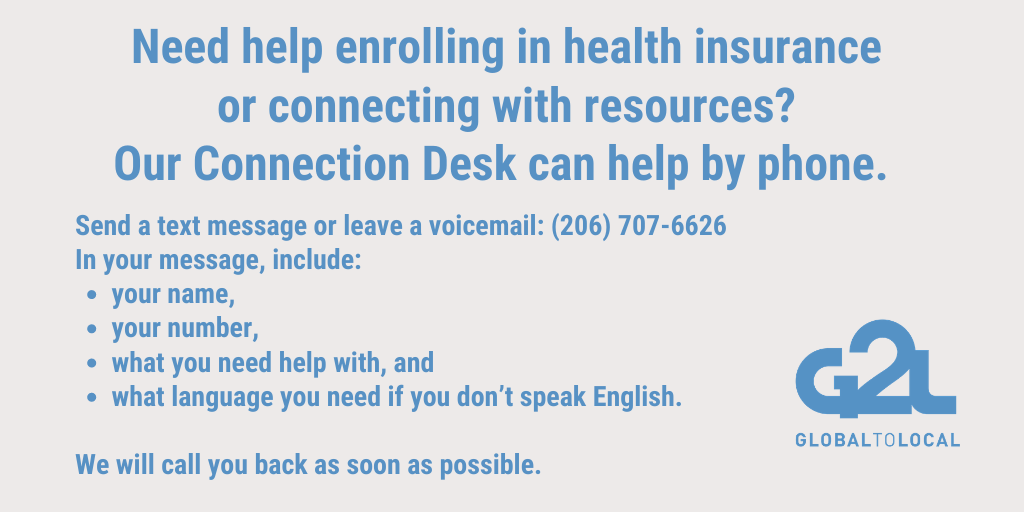 Exploring virtual programming
While we've suspended in-person activities to help stop the spread of COVID-19, we're looking into ways we can use digital tools to offer online programming to support community health. We are researching innovative ways to bring programming and health resources to our clients in accessible and culturally appropriate ways. For example, we recently launched a Spanish-language Facebook page where CHWs are sharing information with Spanish-speaking community members, and the page may become a platform for video programming.
We are gathering information from program participants to determine what programming would be most useful as we all face the current health, economic, and social challenges together.
Global to Local continues to monitor and comply with local, state and federal health guidelines, and our priority will continue to be the safety and well-being of our program participants and our communities.