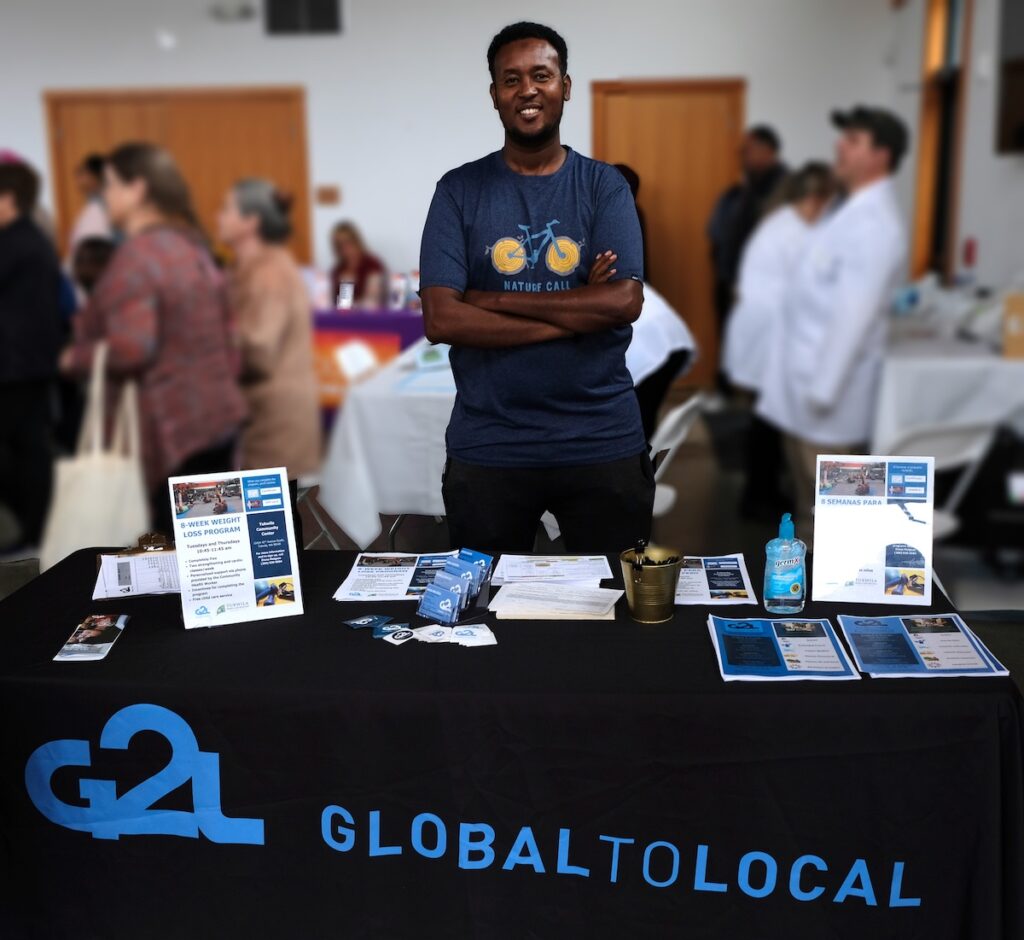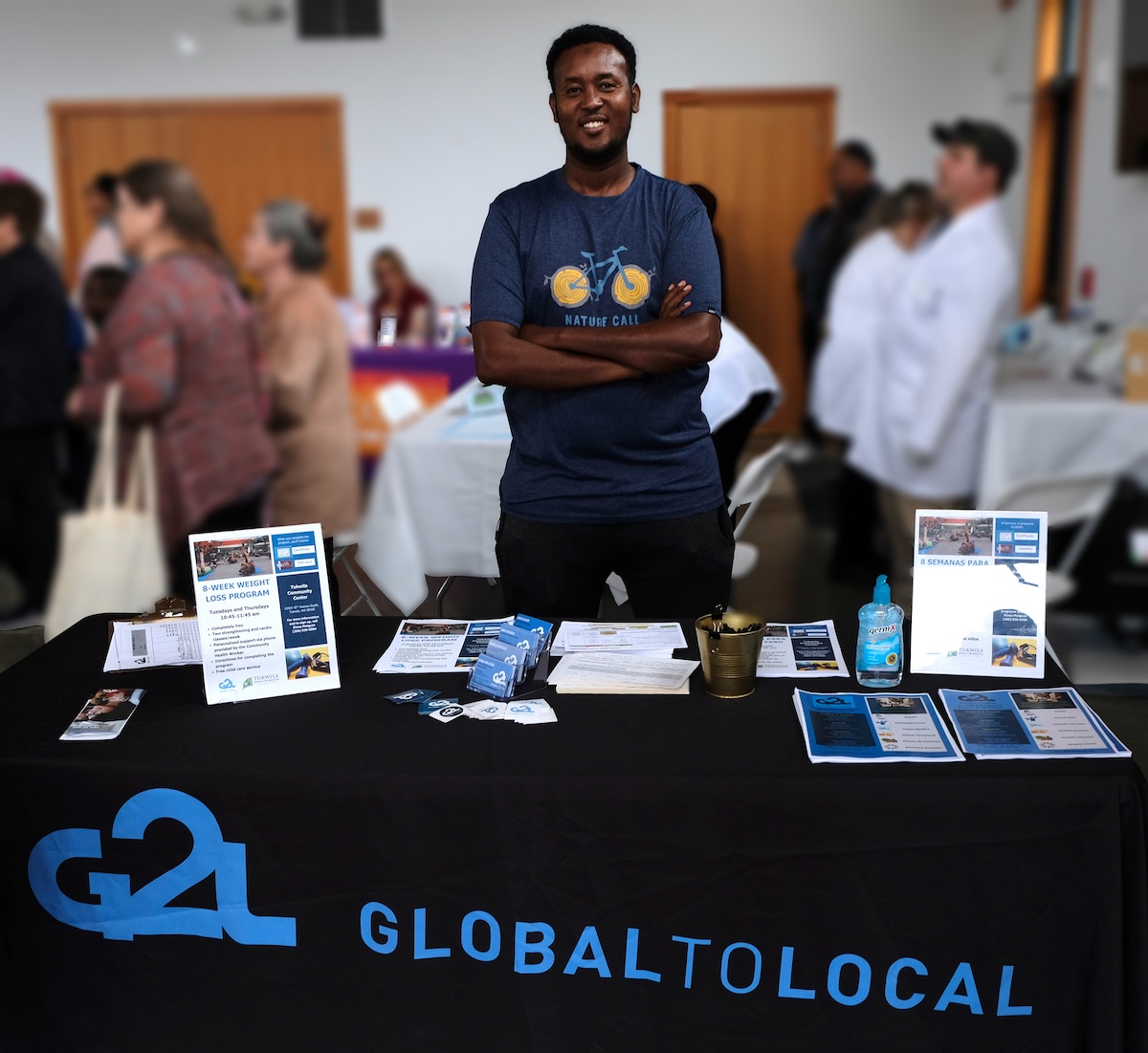 Global to Local (G2L) is partnering with the SeaTac HealthPoint clinic to address the social health and clinical needs of East African and Spanish-speaking patients. G2L aims to strengthen and demonstrate the effectiveness of using Community Health Workers, in collaboration with a health provider, as a means of addressing the social determinants of health. With generous support from Pacific Hospital Preservation & Development Authority, we employ two CHWs who are supporting patients from the Latina and Somali communities.
Our CHWs are able to identify social and linguistic barriers that prevent patients from getting the necessary care they need. We assist with services such as appointments, insurance and referral coordination, addressing gaps to health and advocating on behalf of patients. The CHWs have the same lived experiences of the patients we serve, and they are able to identify and create rapport with patients.
At the end of the project, we hope to share our model as an effective intervention in addressing health disparities of under-resourced communities.