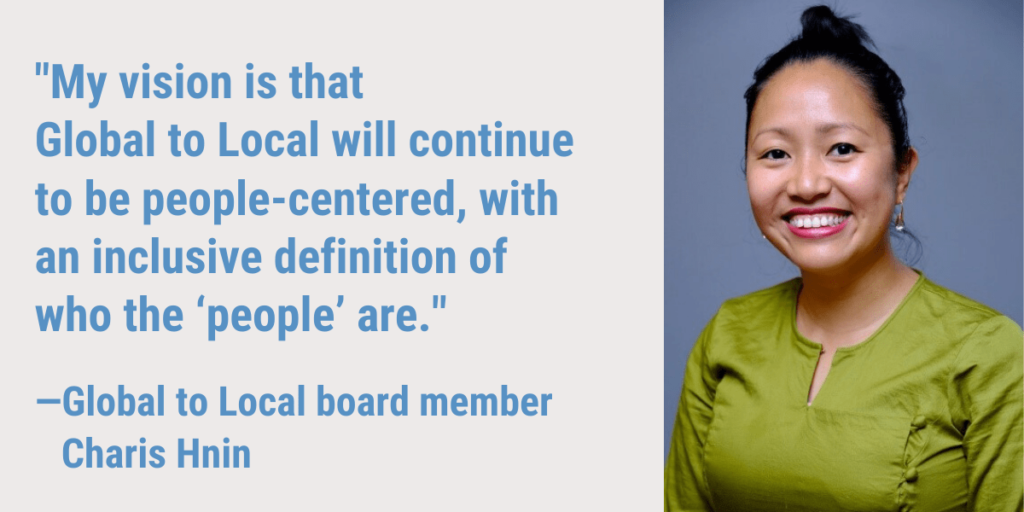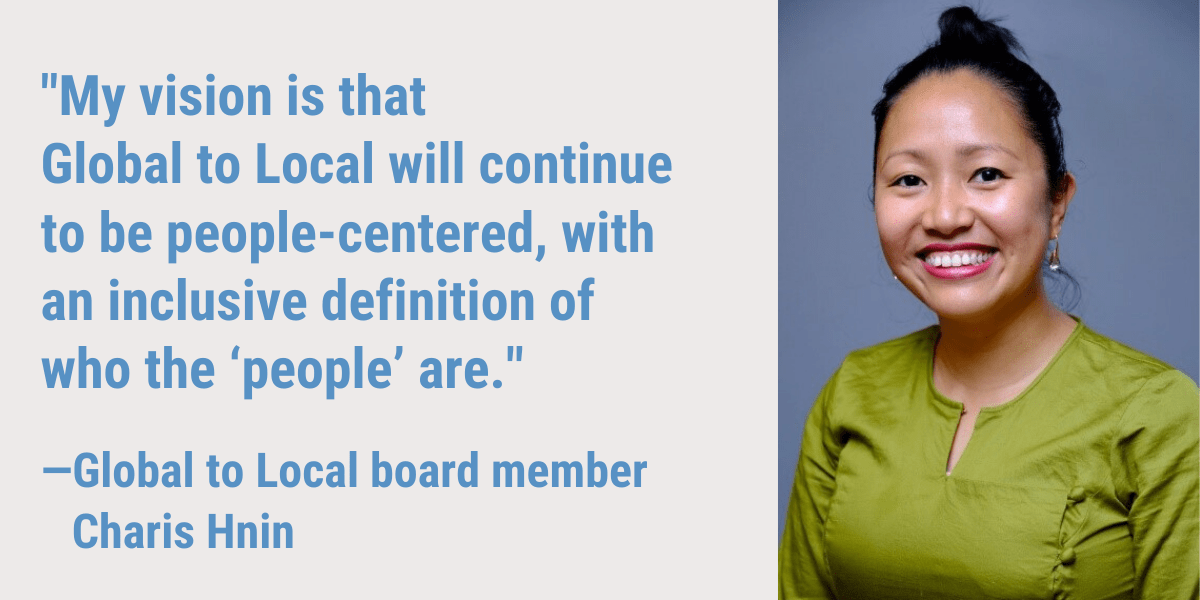 Global to Local welcomed Charis Hnin to our board of directors this fall. A Tukwila resident since 2013, Charis brings a community perspective, and a background in activism and community planning.
For years, Charis has volunteered as a convener, facilitating conversations between policymakers and community members who speak limited English—often in her living room.  
"I encourage people in the community to be involved in local politics. I focus on local politics because a lot of our day-to-day life is affected by it," Charis said.
Charis's passion for boosting civic engagement is driven in part by her experience living under an oppressive regime.
"Coming from Burma, which had the longest military dictatorship, it's important to me to exercise the democratic process," she said.
Charis's professional career has been equally focused on building powerful communities. She has held front line and leadership positions in refugee resettlement, community development, housing, consumer protection, human services, educational leadership, and workforce education. In her current community planning work as the principal and chief strategist at Talitha Consults, Charis pays close attention to the interconnections between people, place, and power. She will bring the same lens to her board position at Global to Local.
"My vision is that Global to Local will continue to be people-centered, with an inclusive definition of who the 'people' are, and also participate in the placemaking of our community, because these buildings will outlive us all and continue to shape many generations to come," she said.