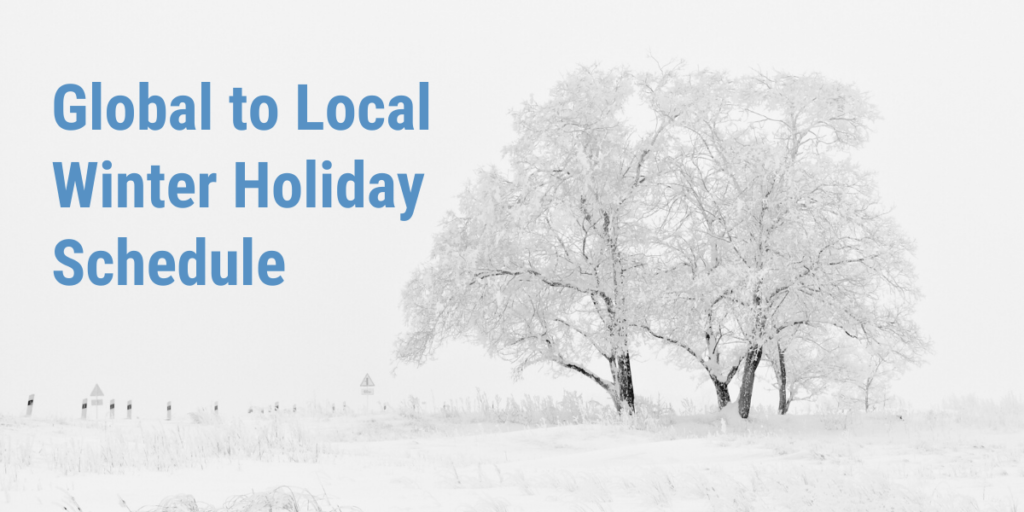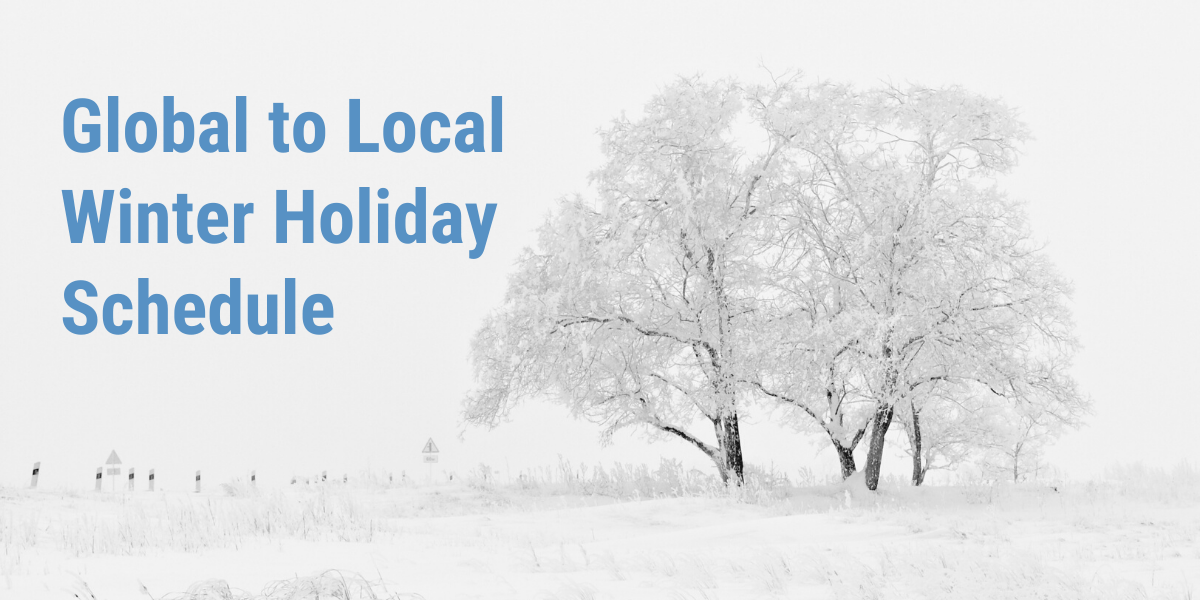 Global to Local's office and the Connection Desk will close later this month as our staff celebrates winter holidays.
Our office will close from Wednesday, Dec. 25 through Wednesday, Jan. 1. We will re-open on Thursday, Jan. 2.
Our Connection Desk at HealthPoint SeaTac will be open with limited hours from 9 a.m. to 3 p.m. on Monday, Dec. 23. It will be closed from Tuesday, Dec. 24 through Friday, Jan. 3, and resume normal hours on Monday, Jan. 6.
We wish you a happy and healthy winter holiday season!