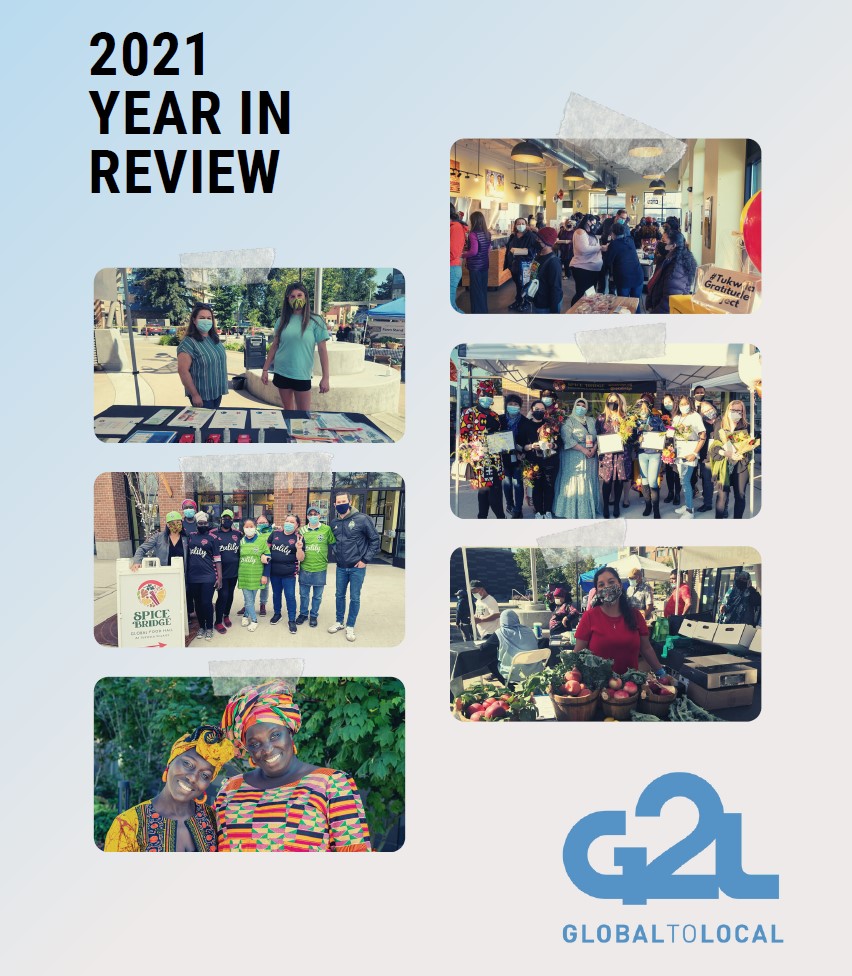 Looking back at what we achieved in 2021
We started 2021 with many of the same challenges and uncertainties that we faced in 2020, as the COVID-19 pandemic continued into another year. In spite of these unprecedented times, we are proud that, alongside trusted partners, Global to Local staff were able to continue delivering critical services and programs for the community and remain committed to our mission to advance health equity in South King County.

Our organization also continued to grow to better meet the needs of our community. Five new staff members joined us last year, and we also added two new members to our Board of Directors, all bringing in new ideas and fresh perspectives to help us move our work forward.
We will continue growing in 2022 and look forward to engaging with partners and community members, as well as staff and our board, to determine our strategic direction for the next several years.

We hope you will enjoy reading our 2021 program highlights. Thank you for your partnership in our work to advance health equity and create communities where all people belong and thrive.