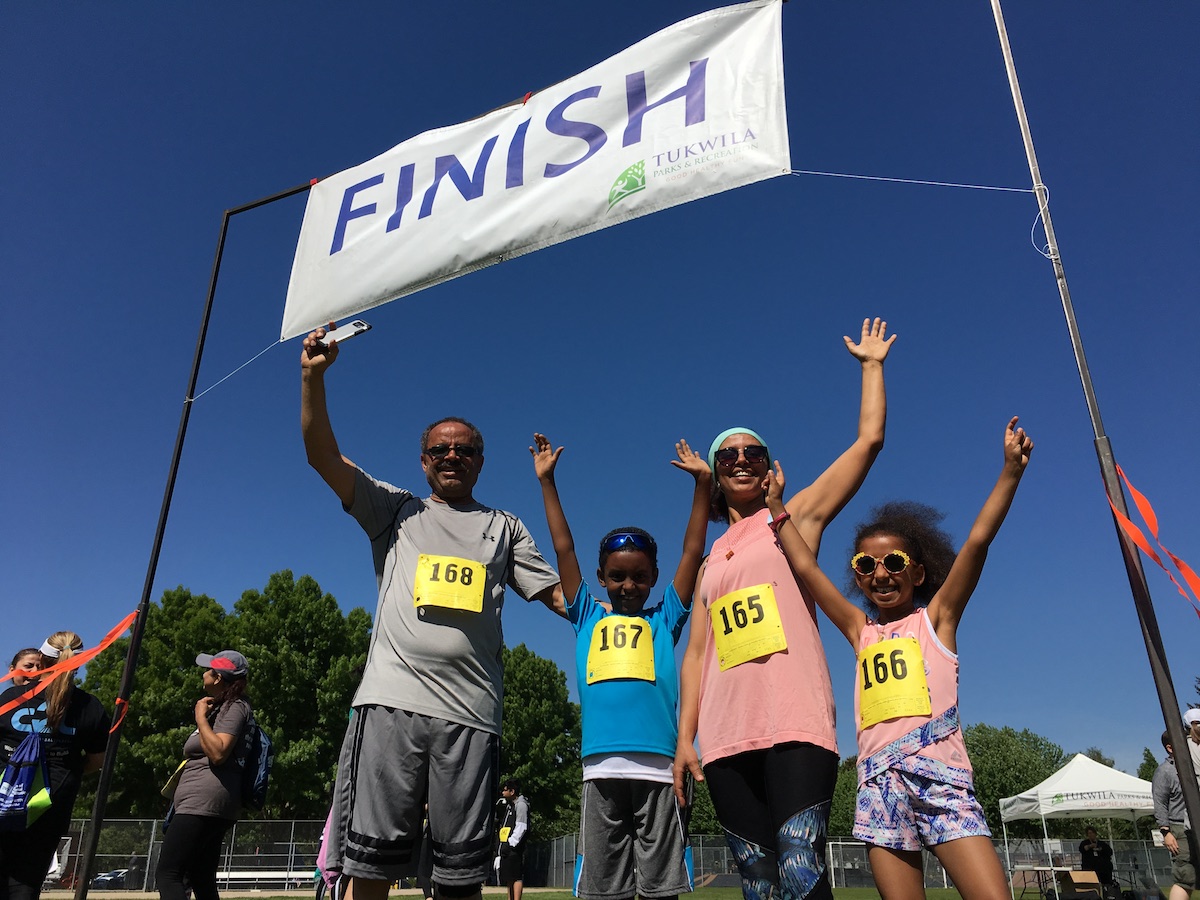 Dozens of participants in Global to Local community health programs gathered under a bright blue sky last weekend for the annual River Run 5K. Fitness enthusiasts, ranging in age from young children to grandparents, converged on the beautiful course, which followed the Duwamish River south of Tukwila Community Center.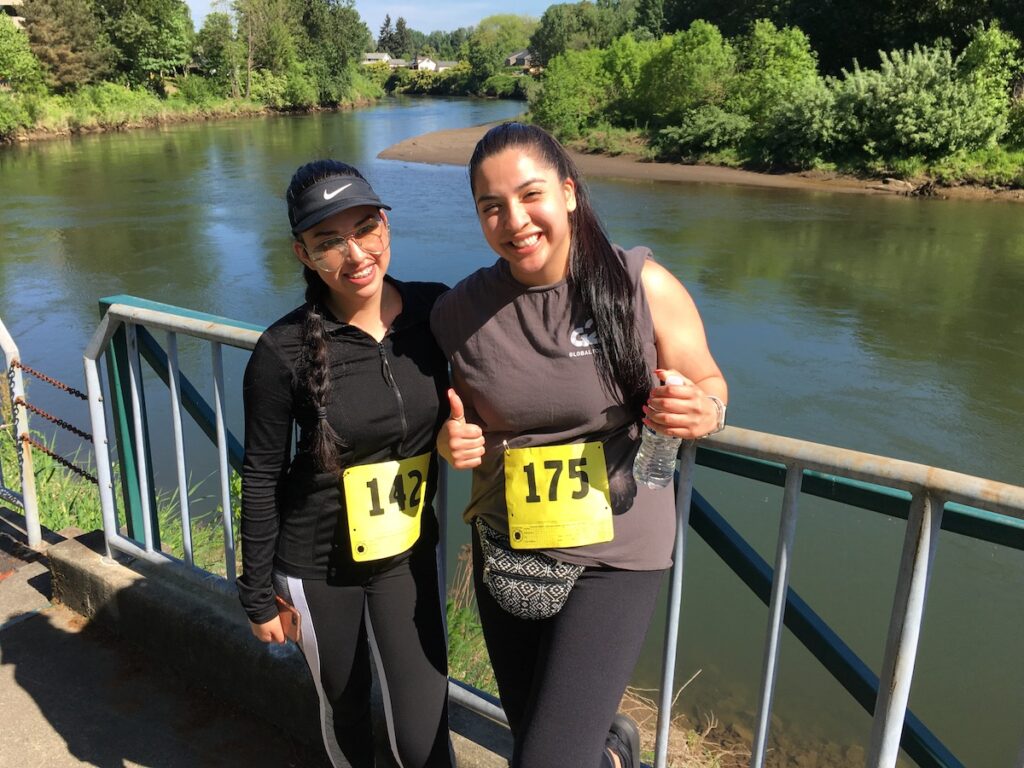 G2L fitness program participants have been running and walking in the race since 2014; it's become a beloved tradition.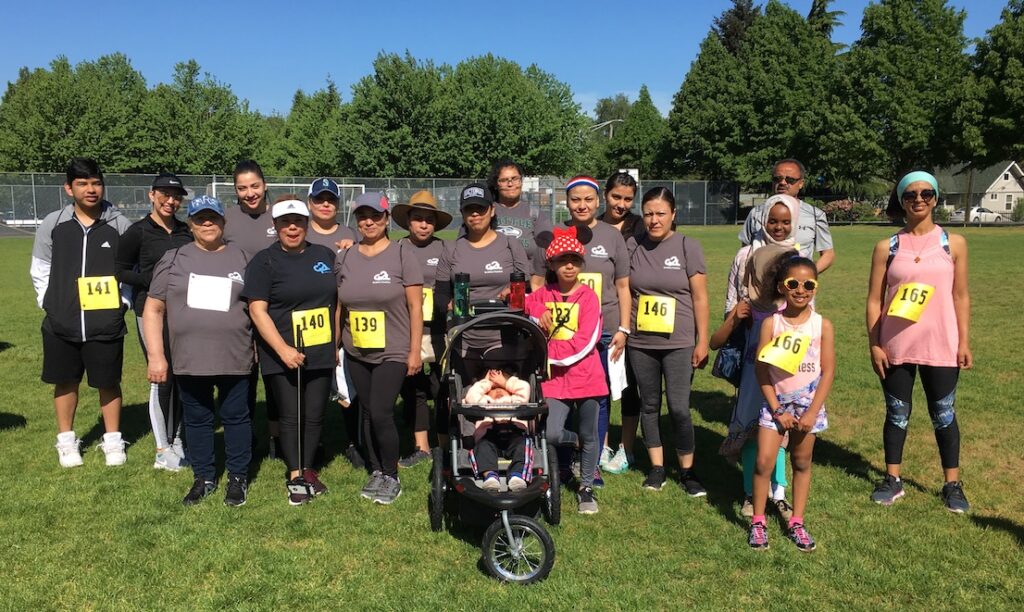 "Participating in this race has been really successful for us over the years, as it complements our physical activity programs," said Community Health Worker (CHW) Monica Davalos, who has joined the event four times. "I like that the 5K is a motivation – it's a challenge that most of our participants had never tried before. And when the race is over, they feel like they've really met their goals."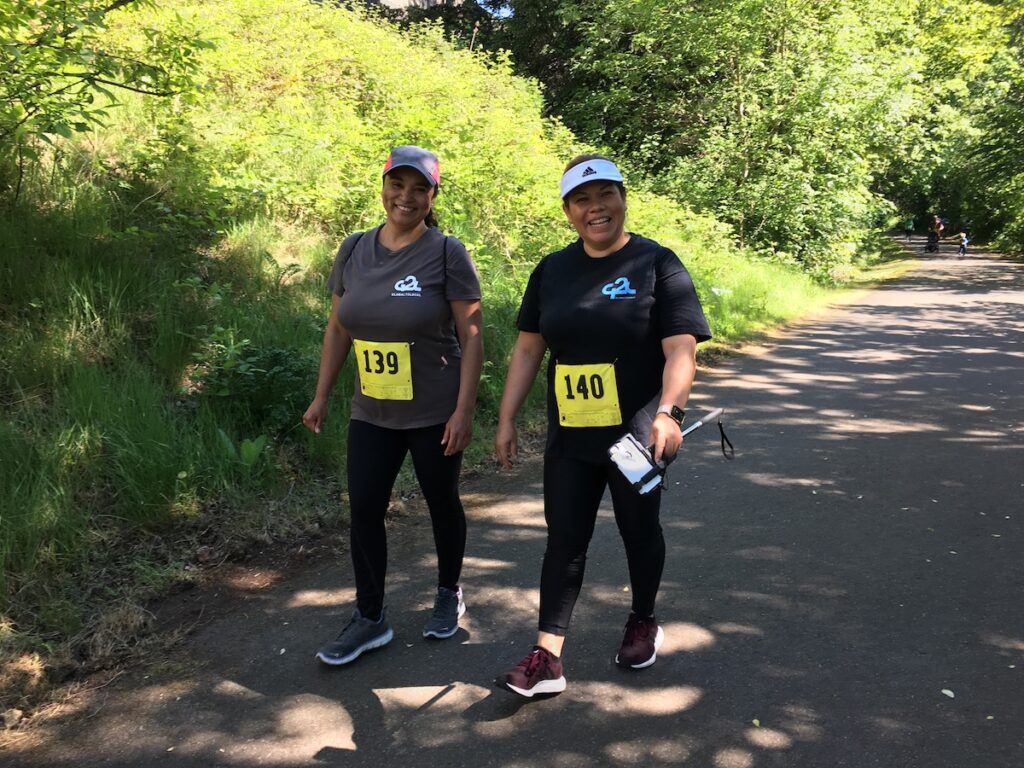 The crowd reflected the diversity of South King County, with Somali and Latino communities particularly well represented thanks to recruitment by CHWs.
"By participating in the walk/run each year, we're integrating our communities into public activities and making them visible. The CHW team brings awareness and makes the process of participating in these activities easier for our communities, thus removing barriers," said CHW Program Manager Aisha Dahir.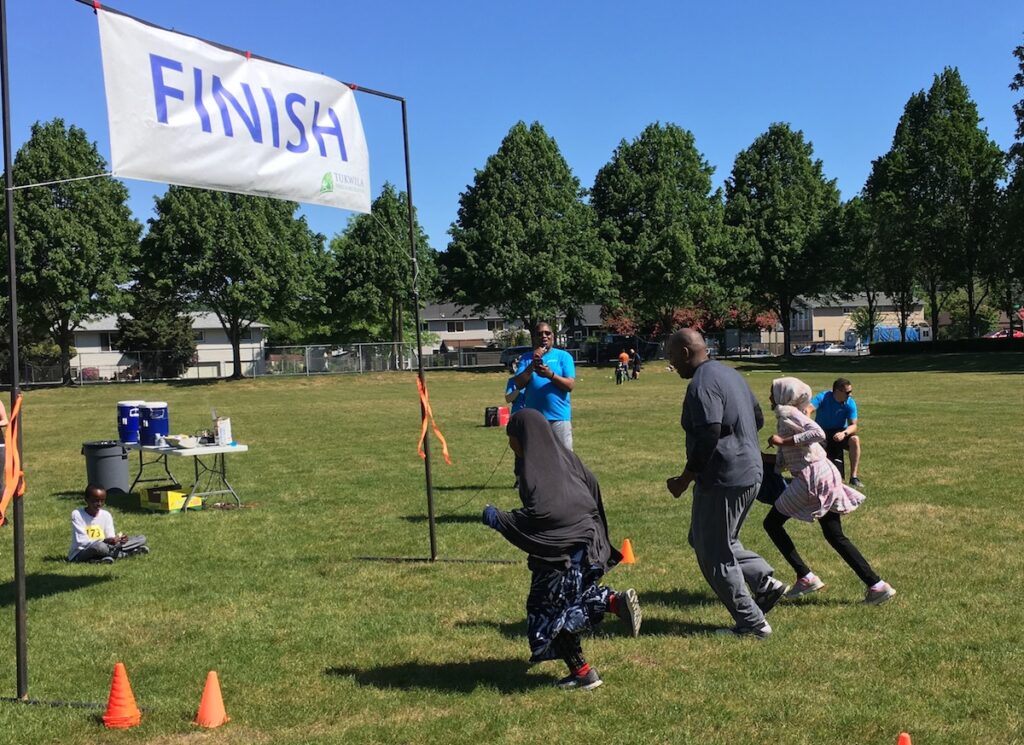 "It was great to bring diverse communities together," added CHW Diana Melgoza. "Being able to all have the same goal — same start, same finish — and encouraging and motivating each other was really fun. It was my first time doing a race, and I want to do it again!"
Check out more photos from the event on our Facebook page. And while you're there, "Like" our page to keep up with all things Global to Local!
Community Health Workers
G2L currently employs five CHWs, including Monica and Diana, who support Tukwila and SeaTac residents in improving their health and fitness. Their activities range from organizing exercise and nutrition classes, to addressing barriers that prevent residents from visiting their primary care doctors.
Our CHW program is inspired by the many global health programs that train trusted community members as health workers who operate outside of clinics to provide education, referrals, and social support for health behaviors.
The initiative is one of four programs for improving community health that G2L has developed with the goal of helping communities around the country adapt the programs to serve their needs.
Tukwila Parks and Recreation, a key partner
Big thanks to our friends at Tukwila Parks and Recreation, who organize the race each year and have long been fantastic partners in supporting the health and fitness of our community. Watch our video to learn about another of our collaborations, a fitness program at Tukwila Community Center that creates a culturally appropriate space for Somali women to improve their health.