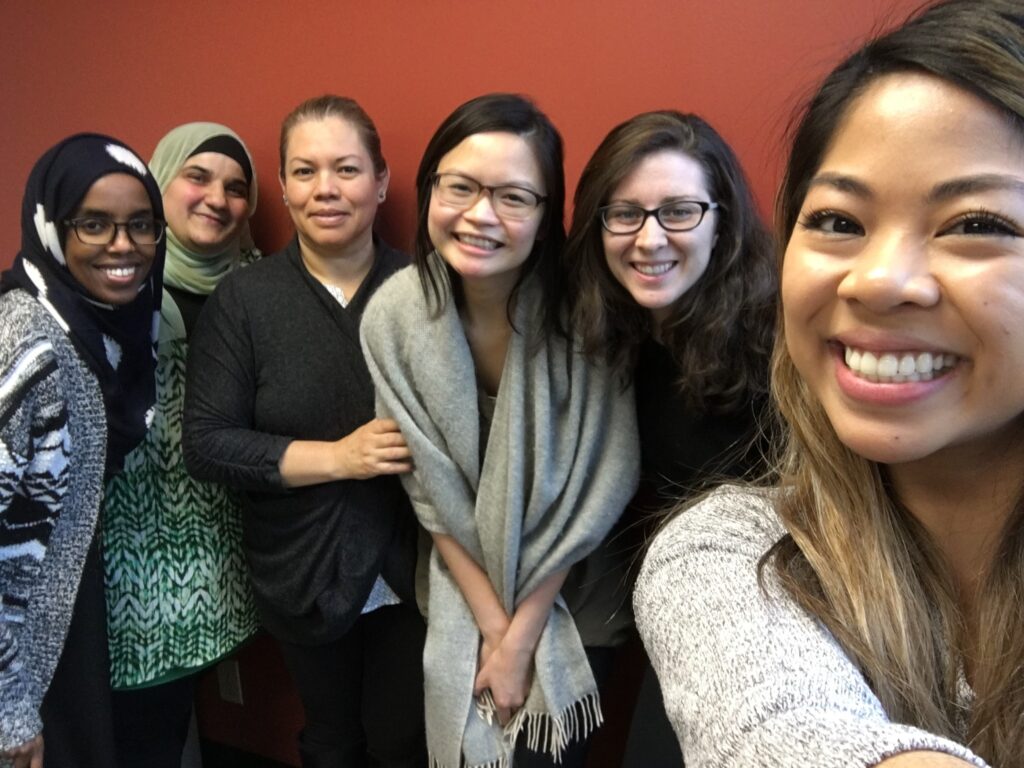 In honor of International Women's Day and in solidarity with Day Without Women, Global to Local is providing a paid day off for our female employees. This might sound like a small gesture, but if you take a look at our staff page you will realize that this really means our Executive Director will be working in an empty office on Wednesday. Yes, that's right – until next Monday (when new-hire Jojo starts), we are an organization of 8 diverse women and a single man. While this is just one example of many where the non-profit industry is full of women, we still have a ways to go to achieve gender equity, even in the female-friendly non-profit realm. A recent study, Women in the Workplace finds that "women are less likely to receive the first critical promotion to manager – so far fewer end up on the path to leadership – and are less likely to be hired into more senior positions." Women also receive "less access to the people, input, and opportunities that accelerate careers." As a result, the higher the professional position, the fewer women you see and the more imbalanced our organizations. This is also reflected in our cultural lens of the feminine "to be" versus the masculine "to do" (feminine and masculine: not to be confused with man and woman).
These management qualities, summarized in the report, might be labeled 'feminine' and are embraced by remarkably few women and men alike but exist within us all:
leading with the power of language,
cultivating relationships, building teams that release the energy and potential of others,
building an inclusive organization that "makes the strengths of their people effective and their weaknesses irrelevant"
In the words of Francis Hesselbein: "some might call this feminine management, others would call it the enlightened way that we all must lead."
For every women and man in the world, I would leave you with this: Gender inequity hurts everyone: women and men of every race, creed, and affiliation. We are being given a great opportunity to bring balance back into the world and break free from the boxes we've imposed on each other and ourselves – let's take the opportunity.
My challenge to you for the month ahead is to read up on gender equity (I'm even giving you a list of great reads to make it easy). Start learning about the long history of women's rights, patriarchy, racism (yes, racism is deeply tied to feminism – both systems of oppression), and gender fluidity. Read up, start observing, then start a dialogue. Stumped for dialogue? Start with the question: what could the world look like if we started to value feminine qualities more?
In Solidarity,
Allison
———
Suggested Reading:
If you can't find time to read: