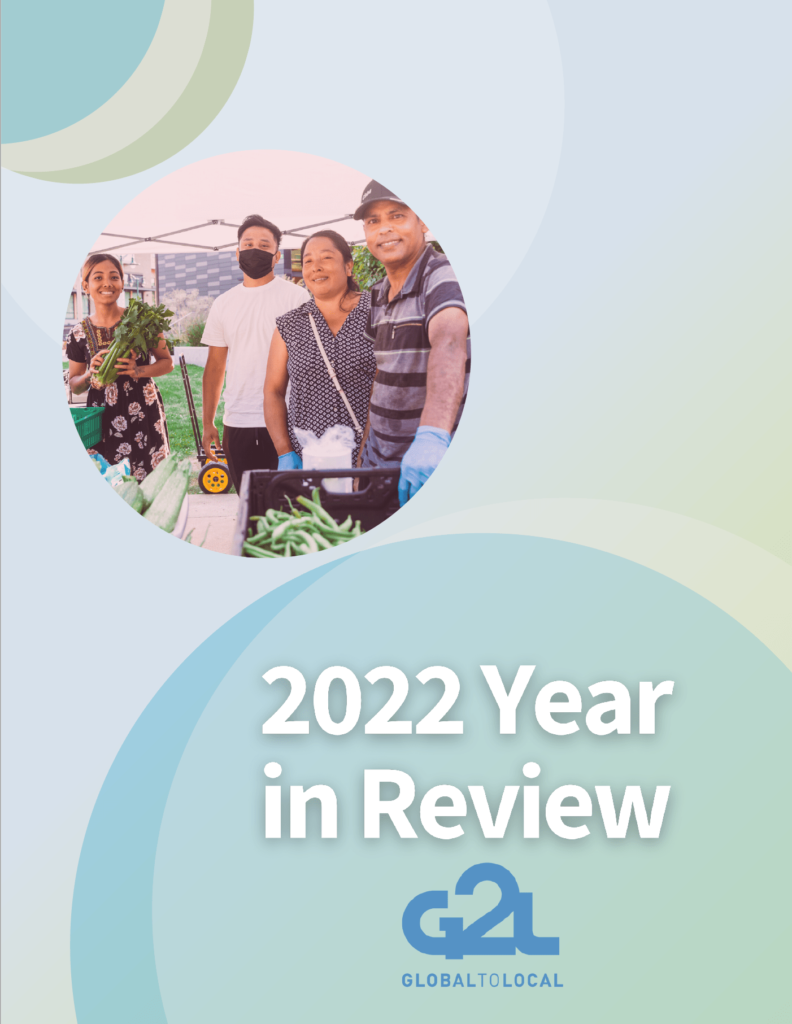 One year ago, when we wrote this letter for our Global to Local (G2L) 2021 Year in Review, we looked forward to moving past the complexities of pandemic life and fully adapting to our new way of life. I'm happy to say that 2022 represented a year of successful transitions, a year that embraced our "new normal" and allowed us to look forward. Zoom, Teams, Slack Huddles are routine connecting methods, but 2022 saw us come back together and connect in-person with each other and with our community.
We are humbled and grateful to our clients, community partners, and funders for walking along side with us to improve the health of our communities. With hope and optimism, we will continue to partner with all of you to create a community where everyone can thrive.
We hope you will enjoy reading our 2022 program highlights. Thank you for your partnership in our work to advance health equity and create communities where all people belong and thrive.
A.J. McClure
Executive Director