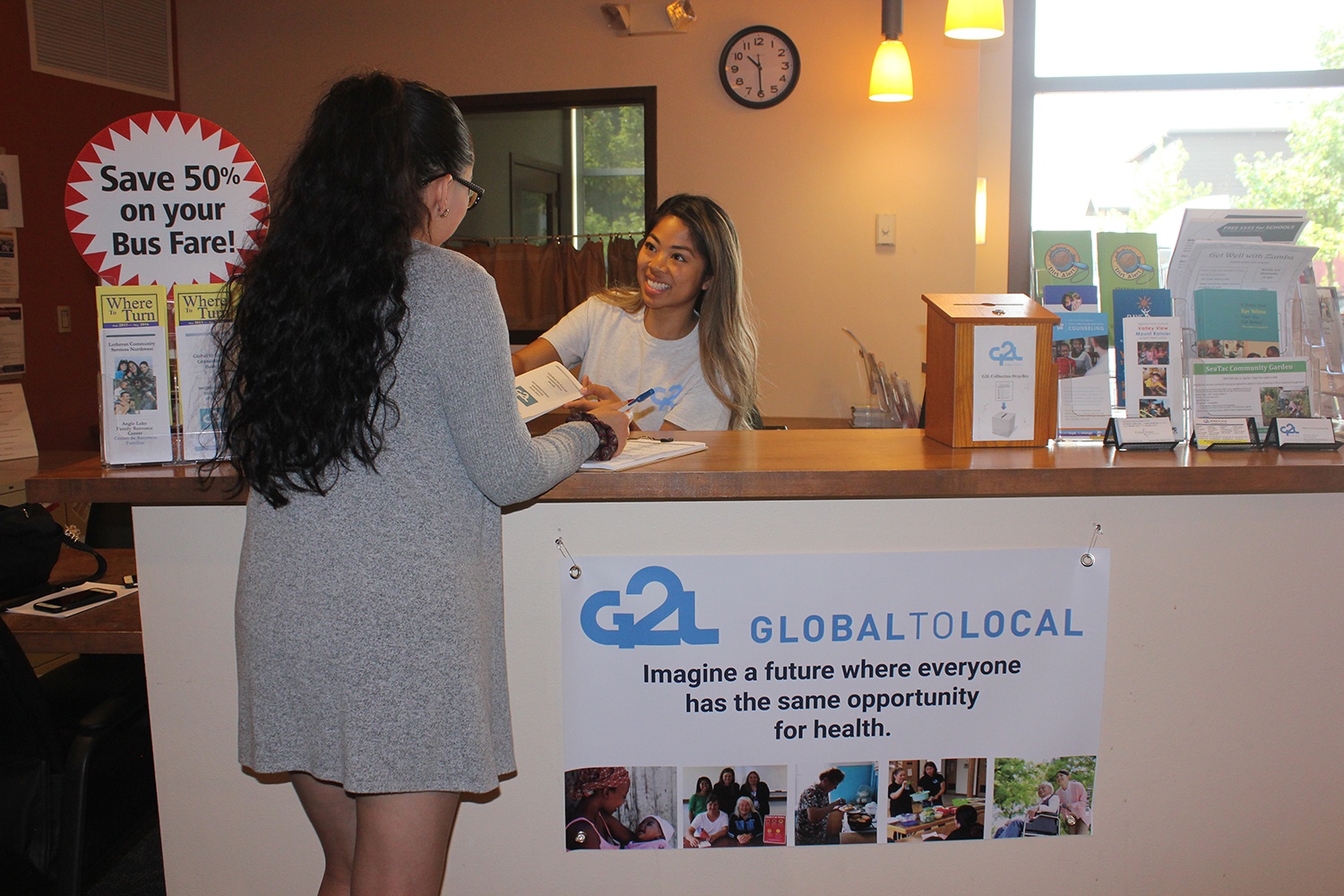 I recently spent some time getting to know all of our programs from a community level. In December, I volunteered at the Connection Desk and got to see the power of what makes it work. Communities aren't simply connected to social and health services. Rather, they are given a helping hand to improve their daily lives. In doing so, you empower people and give them the ability to believe in themselves and others.
Imagine yourself in need of help paying rent or to enroll in health insurance. Maybe this isn't too far off from reality. But if you haven't been in these shoes, think of having no option except to ask a stranger for help. At the Connection Desk, you enter the door and are immediately greeted by warm faces. Those faces are intentionally there to make you feel welcomed and supported. First, you'll enter brief information about yourself and the type of services or resources you need. Then a program coordinator will patiently walk you through the necessary steps for registration for the Affordable Health Care, utility assistance, housing, resume building and much more.
I had the opportunity to work with a newcomer that was in need of a resume and finding job opportunities. As we began to build his resume, he started to talk. By listening, we had the chance to learn about each other and hear each other's stories. In the end, it was more than just resources. We began to have an honest human connection, valuing and validating the social experience.
By Niesha Brooks
Leadership & Engagement Manager