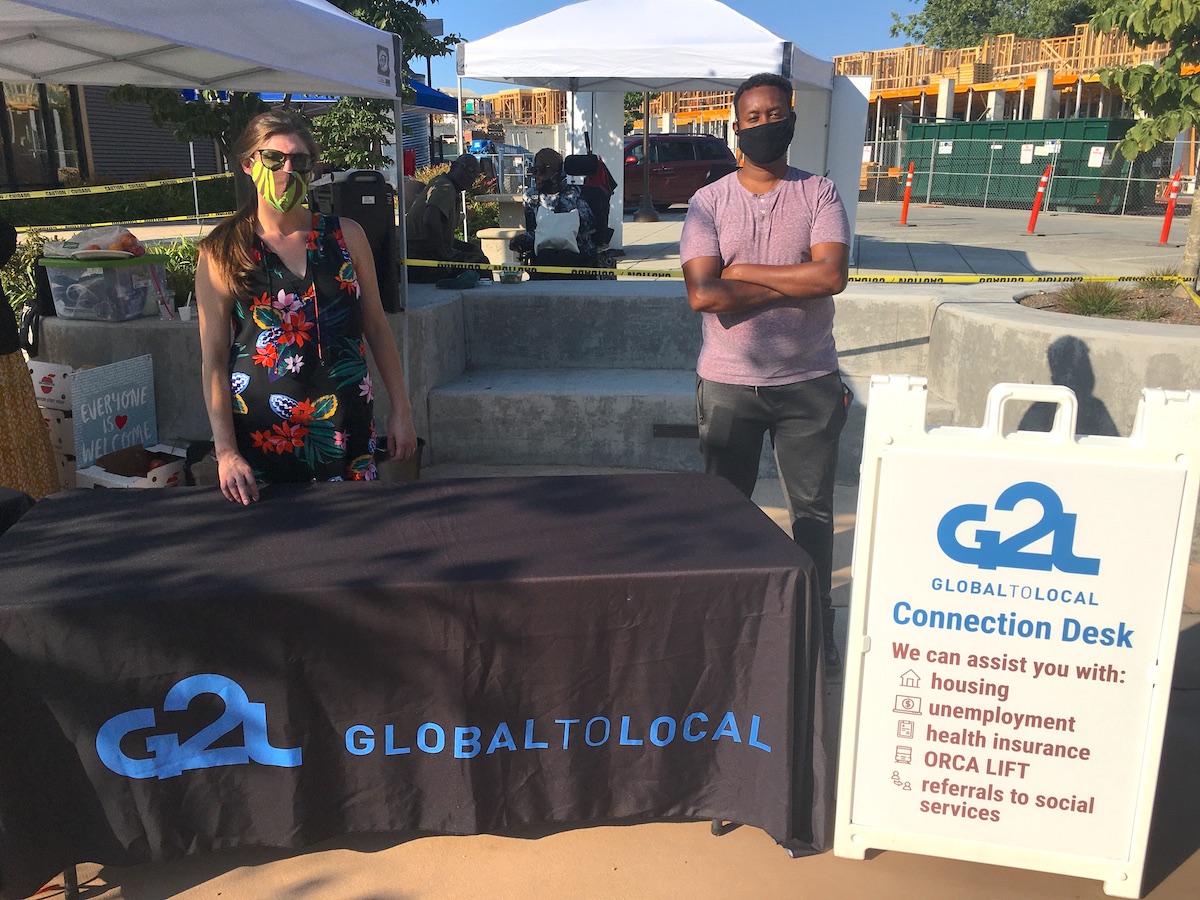 Nadine, an asylum seeker originally from Chad, found our Connection Desk in 2018. Over the years, our team has assisted Nadine with job searches, and also helped her connect with resources for food, transportation, cash benefits, health care, and subsidies for childcare for her four-year-old daughter.
Last year, Nadine was laid off due to the pandemic, and she accessed unemployment benefits for several months. She returned to work part-time only to have her hours gradually reduced, and her difficult financial situation led to her being at risk of eviction from her home.
Rebecca, our Connection Desk program coordinator, assisted Nadine in securing $800 in direct financial aid. Rebecca also helped her connect with King County's Eviction Prevention and Rental Assistance Program, and Nadine received $3,975 to pay past-due rent. In the fall, Rebecca connected Nadine with $400 in Safeway grocery vouchers. Between these three supports, Nadine was able to save up enough money to move with her daughter from her unstable, shared living situation into a new two-bedroom apartment in SeaTac.
Nadine's story illustrates a few of the many ways that we've supported our community during the COVID-19 crisis. The data also tell a story. In 2020, Global to Local:
connected 842 community members with vital services, such as food, unemployment benefits, and baby supplies
provided 8,700+ no-cost meals to isolated older adults and families
connected 360+ households with Safeway grocery vouchers and Spice Bridge gift cards to buy culturally relevant foods
distributed 4,200 masks to 6+ cultural communities
assisted 185 community members with applications for an eviction prevention program
distributed $25,000 in direct financial aid to 30 families
connected 14 families with zero-interest loans
stabilized and incubated 13 women-owned food businesses
Read our new report, which includes more stories and data showing how we worked within communities in SeaTac, Tukwila, and surrounding neighborhoods to limit COVID-19's spread and harm.